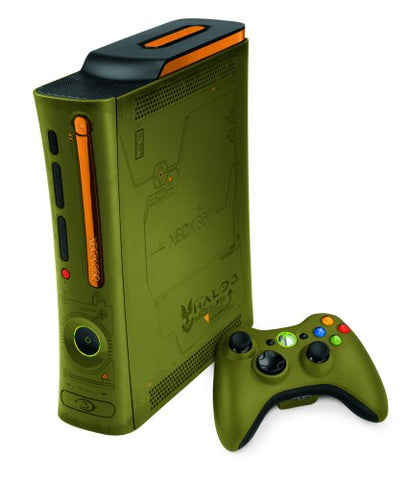 System w/ Official Wireless Controller - Halo 3 Limited Edition w/ 60GB Hard Drive (Xbox 360) Pre-Owned
- Includes: System, 1 Official Microsoft Brand Wireless Controller, Hard Drive, Component Cable, and Power Cord

-Tested/Works - Guaranteed to Play!
-Pre-Owned: May show some wear
-Not Included: Games, manual, box, etc

-Note: Component Cable and Power Cord may be 3rd party. Controller Colors and models may vary. Hard Drive is not the official Halo Edition.
-Picture is for reference only and is not of the actual item.