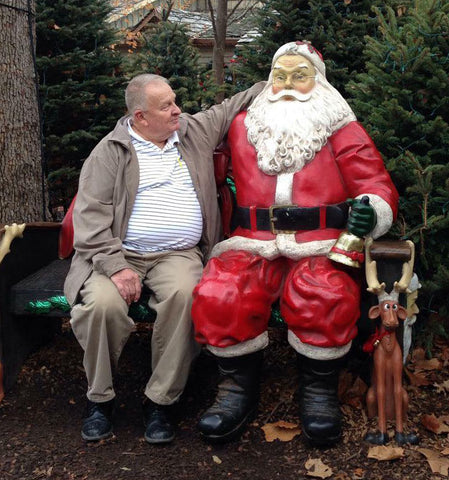 Grumpy Bob's Santa Service
In honor of our beloved patriarch and business namesake, Robert J. "Grumpy Bob" Voegele, who passed away on September 18, 2020, you can select "Add to Cart" on this item to donate $5 in games, movies, and toys to a local charity at the holidays. You can select this items more than once to make a larger donation in increments of $5 and our team will pick items from our inventory to donate in the amount you gifted.
You can also select "Donate My Order" at checkout to have all items in your cart donated.
The Grumpy Bob's team will deliver the items you purchase to nonprofit organizations in the St. Louis Metro East area. You can select toys, board games, video games, game systems, action figures, comic books or even gift cards for donation!
The 2020 and 2021 recipient of Grumpy Bob's Santa Service was Children's Home + Aid Southern Region in Illinois. This wonderful organization supports children in foster care and their families in our region, including Granite City, Alton, Belleville, and East St. Louis. 
If you would prefer to make a donation via phone, you can call 618-288-3491.
Each year we will post the organizations where the items will be donated on our social media pages at the holiday season. You can submit your recommendations for organizations there as well at facebook.com/grumpybobs
Thank you for your support!
---
We Also Recommend