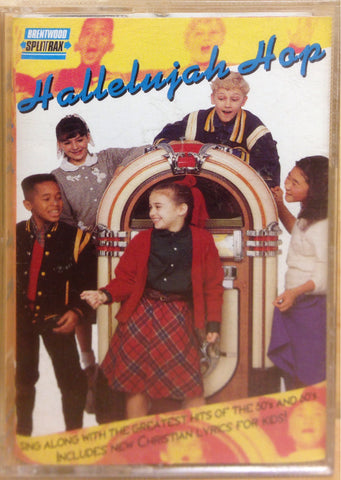 Hallelujah Hop (Cassette Tape) ~ Pre-Owned (Cassette and Case)
- Pre-Owned
- Includes: Cassette and Case w/ Case Art
- 100% Original and Guaranteed to Play!
(used media items do not include any codes of any kind.)
All of our items go through a thorough inspection process. We use top of the line VMI Hybrids to buff any items, that may need it. Our customers can order from us with peace of mind, knowing that the items they receive from us will work as stated!
Sing along with the Greatest Hits of the 50's & 60's.
Includes new Christian lyrics for Kids!
SIDE ONE:
1. At the Hop (Hallelujah Hop)
2. I'm A Believer
3. Put a Little Love in Your Heart
4. To Know Him is To Love Him
5. Some Kind of Wonderful
6. Lean on Me
7. Help!
SIDE TWO:
1. I Will Follow Him
2. I Got You (I Feel Good)/Soul Man
3. Shout
4. Stand By Me
5. Reach Out I'll Be There
6. Turn, Turn, Turn
---
We Also Recommend